Facility Rental
The Unitarian Universalist Church of Tallahassee has rooms of various sizes and configurations available for rent to UUCT members, organizations and private individuals. Our historic Sanctuary and nearby rooms offer warm, inviting places to hold religious services, meetings, classes, conferences, seminars, parties, weddings, wedding vow renewals, parties, memorials and other events or celebrations. A Memorial Garden is located near the Sanctuary and can be used for some of these activities. Most of the rental areas are wheelchair accessible and all are climate-controlled. Tables, chairs and Wifi are available in all rooms and areas at no additional cost.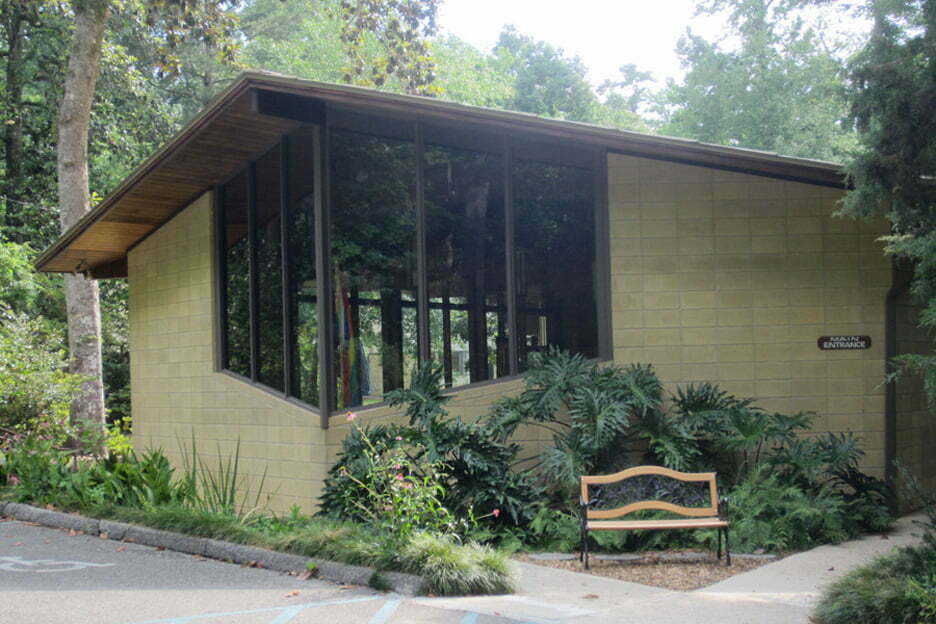 UUCT rents rooms and outdoor areas on a space available basis and if needed with the review and approval of the minster and designated church board member(s). A reduced rate is available for documented non-profit groups. Wedding ceremonies, receptions and special events are allowed extended hours at very reasonable rates. Contact our Office Administrator for more information regarding availability, fees, or to set up a tour of the buildings and grounds (850) 385-5115 or via email Office Administrator.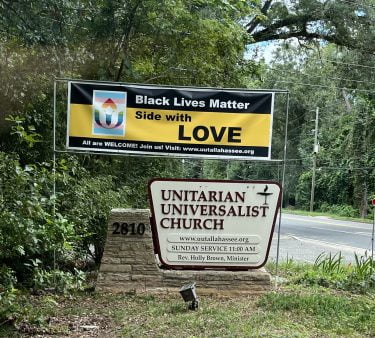 Site Location: 2810 North Meridian Road, Tallahassee, Florida 32312 The Sanctuary, Memorial Garden and adjacent buildings are situated on five hilly and wooded acres on North Meridian Road in Tallahassee, Florida. Look for the entrance between North Florida Christian School and John Knox Road. The location is an ideal and picturesque setting for weddings, group meetings, special events and workshops.
Sanctuary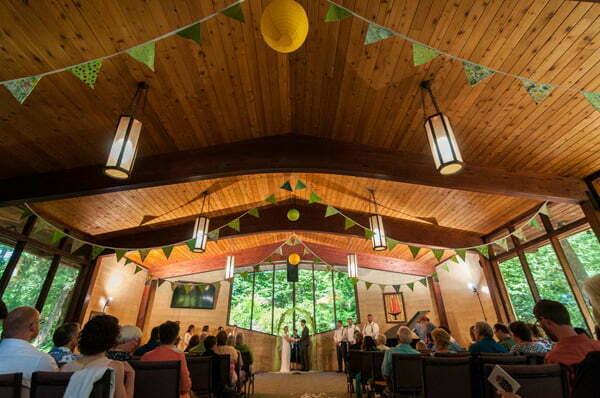 The Sanctuary's carpeted space can seat 140 guests in auditorium style or about 80 for a sit-down meal. Without tables or chairs the room capacity is 262 people. The location is ideal for wedding ceremonies or receptions, large meetings and small concerts. Its carpeted floor, beamed vaulted ceiling and large windows add an aura of warmth and openness to any event. The use of a concert grand piano or the on-site sound system is available for a small fee and upon request. (Note: Our Music Director and Sound Technician must be contacted in advance) Space: 1,871 square feet
Memorial Garden and Veranda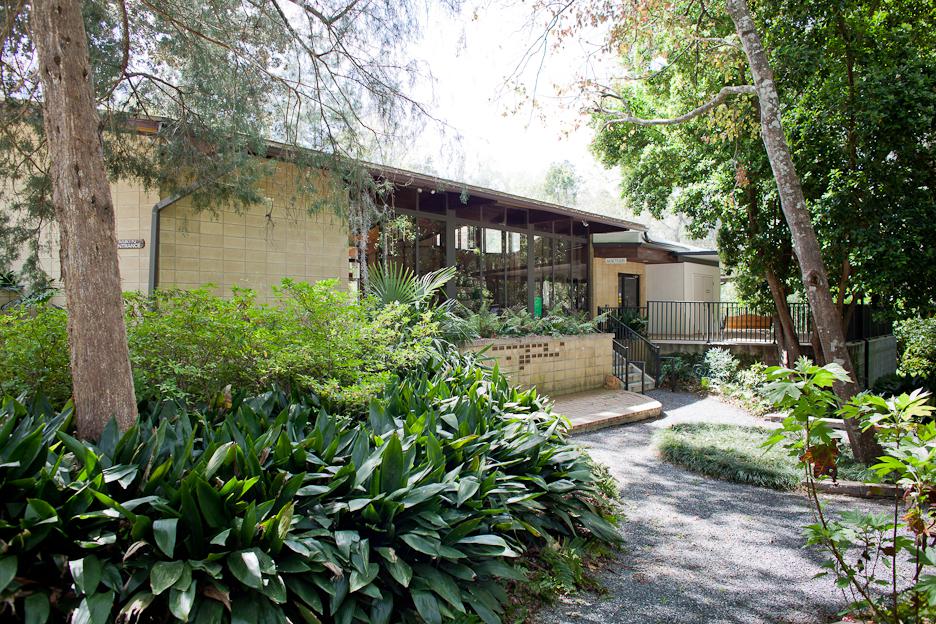 A Veranda adjacent to the Sanctuary provides a partially covered outdoor space for small weddings, receptions, dinners or even jam sessions. The Veranda space has easy access to the church kitchen and is accessible by a walkway from the church parking lot. The Memorial Garden provides additional outdoor space near the Sanctuary and Veranda and has both a sloped path and stairs for access. While capacity for the outside space is 321 people, the space would be more comfortable for groups up to 250 and fewer for seated events.
Kitchen
The kitchen is immediately adjacent to the Sanctuary and the Veranda and is included in the rental of these areas. The kitchen contains one microwave, a stove, an automatic dishwasher, several commercial-grade urns (for coffee, tea or water), one refrigerator and three sink areas. The stove has one oven and four burners. A drop-down counter provides access to the Sanctuary. (Note: The kitchen is not handicap accessible and has limited space—more than two people in the kitchen feels like a crowd.)
Religious Education Complex (Rooms C, K, and L)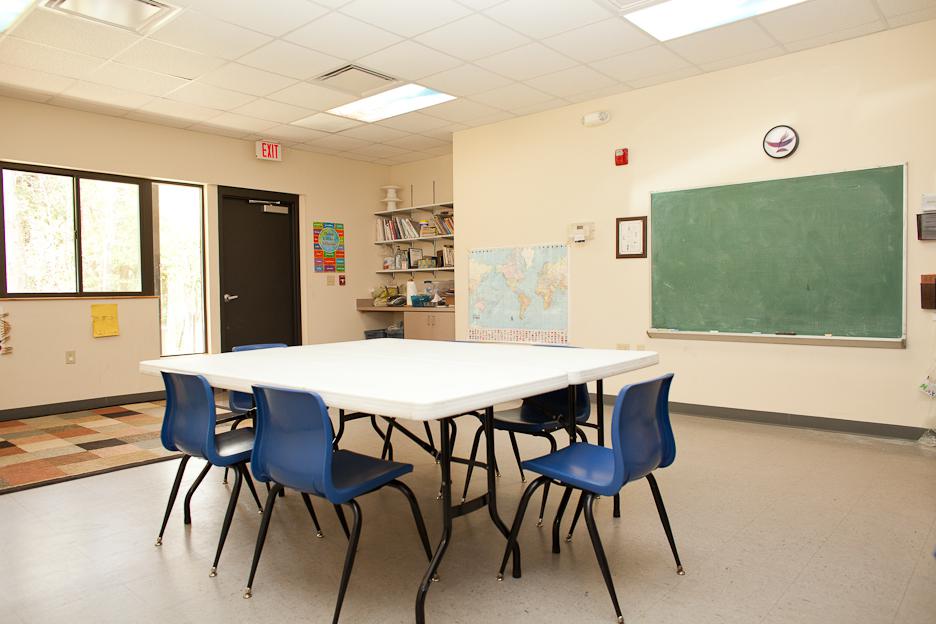 The religious education complex is located toward the back of the property. The largest room (Room L) is well equipped with a ceiling projector, DVD player and drop-down screen. Two other classrooms in this area (K and C) are also available. The education complex does not have a kitchen, but food may be served. Handicap accessible bathrooms are available on this level.Top

The "Pods" (Rooms 2 and 3)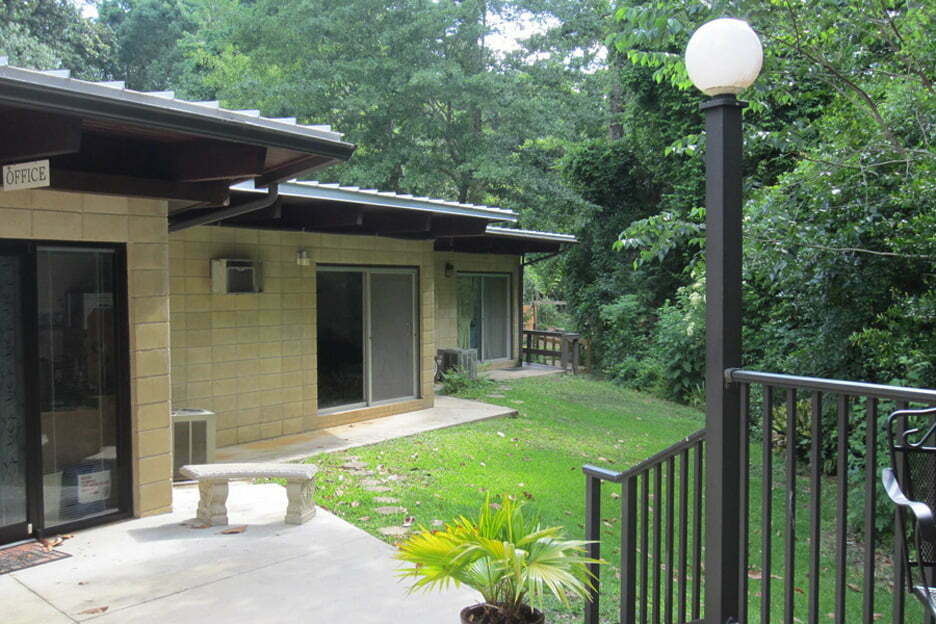 The "Pods" Rooms 2 and 3, which are located between the Sanctuary building and the Religious Education Complex, are available for small group activity rentals, class use or as add on rooms for larger events. The unusual shape of these rooms lends them their nickname. Please note that these rooms are not easily accessible for those in wheelchairs.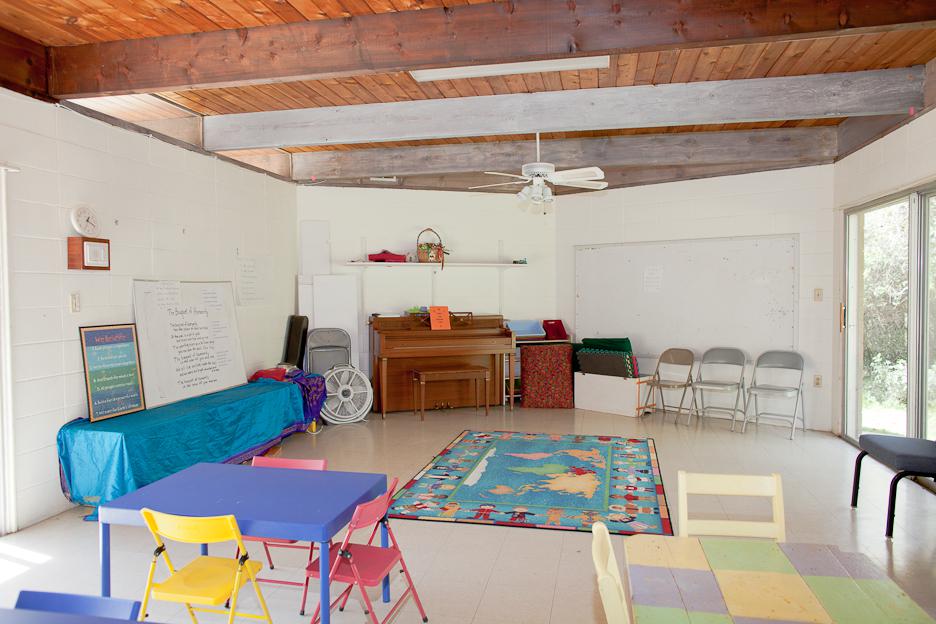 UUCT Grounds
Parking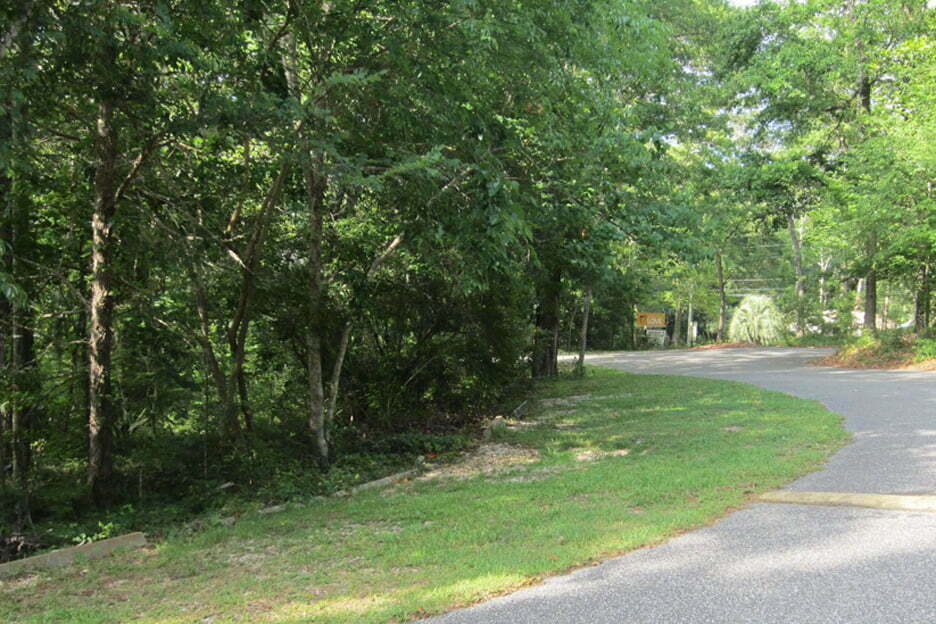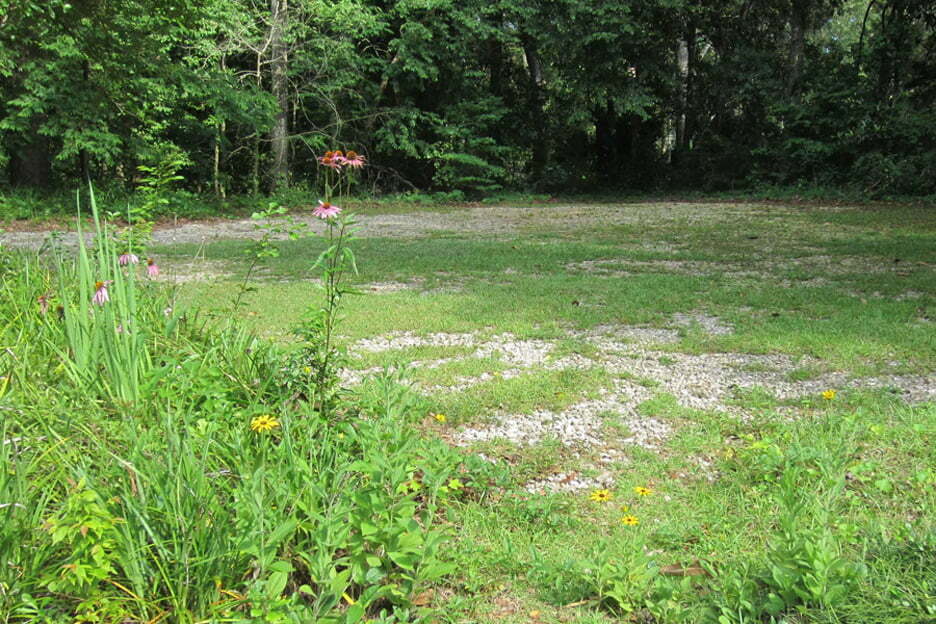 Free parking and handicap accessible parking are available near the Sanctuary and near the Religious Education Complex (building on hill). Overflow parking is available on a grass lot to the west of the Religious Education Complex. First-time visitor and visitor parking is also available. (Note: not all parking areas are shown)
Overall parking capacity: ~100 vehicles (7 marked handicap spaces)
Weddings at UUCT – Marry the ONE You Love!
Wedding Bouquet Toss
UUCT welcomes all couples who want to marry those they love. Come visit! You are invited to bring your loved one and visit us on a Sunday or to schedule a tour of the buildings and grounds during the week. The rental unit for wedding ceremonies includes the Sanctuary, Memorial Garden, Veranda, Kitchen and nearby parking areas. Your wedding and reception can be indoors or outdoors depending on your preference and upon the weather on your special day. Additional rooms for on-site preparations or rehearsals are available to rent at reduced fees. A site supervisor will be available during your event to answer questions and to assist with any building related emergencies.
We think you will discover that UUCT's picturesque facilities and grounds are perfect for your wedding celebrations!
Wedding Dessert Table
Please note that renting the facilities for weddings does not include the services of the UUCT Minister or the Sexton. Please contact the Minister (850) 385-5115 to check whether there is a fee for services and if the Minister is available on your special day. You are welcome to bring in any officiant to conduct your ceremony.
Please contact our Office Administrator for more information regarding site availability, fees or a tour of the buildings and grounds (850) 385-5115 or via e-mail Office Administrator