Message from the Minister
Greetings Beloveds,
During the business of this Holiday Season, I would like to invite you to find and be open to the Joy that surrounds us. Even in the midst of the ongoing pandemic there is joy if we just remember to look for it. This month our theme is Opening to Joy. You will see this through out the Sunday services and for the Christmas Eve Service. We will share more details about that service soon.
If you missed the Listening Circles in October or preferred not to participate online, you are in luck. We are holding an in-person Listing Circle on December 5th at 3 pm in Room L. You are invited to register here. If you are unable to attend this session but would like to participate, please email me at minister@uutallahassee.org. Additional sessions may be scheduled, or individual meetings could be scheduled focusing on the same questions.
These listening circles will be an intentional space in which members or supporting friends will be asked to reflect on a series of questions. The topics of these questions are focused on what is important to you about the church, how you have been involved, and the wishes that you have for the future. The process will provide each person the opportunity to share their answer uninterrupted and will not involve discussion. The conversations will not be considered private because this information is key to the interim process and goals.
Joyful Blessings,
Rev. Holly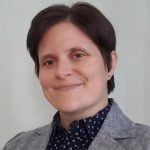 Rev. Holly Brown, Interim Minister
Rev. Holly (they/them/theirs) was ordained on April 3, 2021, by Piedmont Unitarian Universalist Church in Charlotte and Salisbury, NC, where they served as a ministerial intern. Rev. Holly earned their Master of Divinity from Methodist Theological School in Ohio (MTSO) with a special focus on UU courses offered by the UU House of Studies at MTSO. During seminary, they served as a student minister at North Unitarian Universalist Church in Lewis Center, Ohio and student chaplain during one unit of Clinical Pastoral Education at Nationwide Children's Hospital. Rev. Holly also served as an Interim Director of Religious Education at the UU Congregation of Greenville, NC before perusing ministry.
Rev. Holly has a passion for Racial Justice, LGBTQIA Rights, Interfaith Work, and Mental Health Awareness and Accessibility Justice. In addition to local justice work, Rev. Holly is a member of several UUA and UUMA (UU Ministers Association) groups including TRUUsT (Trans Religious professional Unitarian Universalists Together), Trans/Nonbinary Ministers, Ministers with Disabilities, ARE (Allies for Racial Equity), and the UU Mental Health Network.