'Tis the Season to be Jolly
As winter nears, we embrace the season with hope, as tradition mandates. Deep down our ancestors left us a biased legacy, beneath the surplus of religious text, that is most loyal to the northern hemisphere experience of the seasons. Are we perhaps able to feel what this season means for Tallahassee itself, with an awareness vested in its geopolitical and social situation in regards to the whole planet and humanity?
In Tallahassee some natural phenomena mark the passing of this season, and as such some words have completely different meanings to me.
Migration: the natural ebb and flow of college students and government employees during the month of December, the impact on transportation and the environment, the peacefulness of having less inhabitants around, the palpable shift in energy, with beautiful lights gleaming from parks that on the right day are perfectly desolate or crowded, the chances of meeting locals at a public place exponentially increased, and the dance of cold, cloudy, humid, warm, rainy, sparkling clear days as if on a set schedule.
Winter Garden: location and globalization make the red hills of Florida a perfect habitat for gardeners. These are interesting creatures that grow orchids on greenhouses, cacti outdoors in one of the wettest regions of the country. They fret about weedy plants (native or not) while growing an incredible variety of specimens from all over the world, namely Asia, while foreign pests (namely from Asia) are wiping out domestic populations that become and cease to be important for the agricultural and economic welfare of the region, such as citrus and avocadoes. And above all, our blooming season is mostly throughout the winter because most of our blooming plants are foreign, not culturally appropriated because that will never be a thing for gardeners. However, what an apt happening for the capital of Florida to have such an exuberant display of blooms in winter from immigrant plants. And they are not Spanish speaking! Sometimes they refer to this State as red, blue or purple, depending on the decade, but I truly say it is multicolored in a remarkable variety of ways.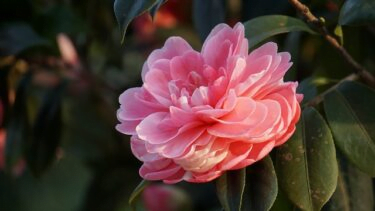 My favorite tree is the native bald cypress, a relative to the majestic giant sequoias. My favorite bush here is probably the foreign camellia, with its exquisite history as a major player in modern human history. And in a special place in my heart, I hold ephemerals, such as blood root and trillium, for the delicate yet foolproof essence of their existence, true pioneers of evolution.
Finally, this season also means for me increased rest and time for introspection, typical of winter, revisiting family and invoking the feeling of joy. May it bring you lots of it, along with hope, it is what will get us through! May we lean into feeling the shared reality we cocreate every day with every sentient being in this very special place on earth during these very special times.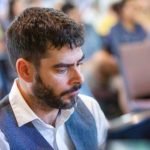 Angel de Armendi, Music Director
Angel (he/she/they/any) received his Bachelor of Music degree from New World School of the Arts and continued his study of piano performance at Florida International University. He made his way to Tallahassee through the Music Theory graduate program at FSU. While in school he diversified his piano skills accompanying FSU and Tallahassee City Ballet dance classes. His interest in vocal coaching took him to the Asolo Song Festival in Italy during two summers, as Assistant Director/Pianist and Composer In Residence. In Tallahassee, he also directs the High Holy Days Choir at Temple Israel, and has been their regular pianist since 2008. His love for sacred music and practice has motivated him to go through and graduate in 2015 from the Music Leadership Credentialing Program, offered by the Unitarian Universalist Musicians' Network. During their 2015 conference in Boston he was unanimously elected as Board Member at Large for the Board of Trustees, a three-year voluntary commitment. He is deeply committed to building a thriving music program at the Unitarian Universalist Church of Tallahassee.