Greetings Beloveds,
Would you like to attend the Unitarian Universalist Association General Assembly (GA) as a voting delegate?
As we approach the end of the church year, UUCT has the opportunity to participate in General Assembly (GA) which happens at the end of June every year. This is a national gathering of UU congregations to vote on the business of the denomination, deepen connections, worship together, and learning from a variety of workshops. This year, GA is June 22-26th in Portland, Oregon and virtually to allow attendees to participate from anywhere.
Every member church of the UUA may send delegates based on the number of members in that congregation. The UU Church of Tallahassee has three delegate slots to fill. To serve as a delegate you must be a member of the church. If you are interested in attending GA as a delegate please email me at minister@uutallhassee.org or to a member of the Board (names and emails listed in the directory).
If you wish to serve as a delegate, you can attend just the business sessions at very little cost (donation) or you may participate in all offerings depending on your own availability. Virtual registration costs $275 per person and in-person is $575. There are funds available to assist with registration fees for delegates so please do not let the cost deter you from participating.
Click here to learn more about General Assembly.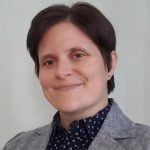 Rev. Holly Brown, Interim Minister
Rev. Holly (they/them/theirs) was ordained on April 3, 2021, by Piedmont Unitarian Universalist Church in Charlotte and Salisbury, NC, where they served as a ministerial intern. Rev. Holly earned their Master of Divinity from Methodist Theological School in Ohio (MTSO) with a special focus on UU courses offered by the UU House of Studies at MTSO. During seminary, they served as a student minister at North Unitarian Universalist Church in Lewis Center, Ohio and student chaplain during one unit of Clinical Pastoral Education at Nationwide Children's Hospital. Rev. Holly also served as an Interim Director of Religious Education at the UU Congregation of Greenville, NC before perusing ministry.
Rev. Holly has a passion for Racial Justice, LGBTQIA Rights, Interfaith Work, and Mental Health Awareness and Accessibility Justice. In addition to local justice work, Rev. Holly is a member of several UUA and UUMA (UU Ministers Association) groups including TRUUsT (Trans Religious professional Unitarian Universalists Together), Trans/Nonbinary Ministers, Ministers with Disabilities, ARE (Allies for Racial Equity), and the UU Mental Health Network.