Commitment to Accessibility and Inclusion
The UUA, UUCT, and I are committing to greater accessibility. To learn more check out the video and the links below.
Video message from Rev. Holly Brown
Article about Unitarian Universalists' commitment to fight ableism highlighted by pandemic.
If you are interested in participating in the Study/Action for Widening the Circle of Concern please contact Rev. Holly at minister@uutallahassee.org. You can find Widening the Circle of Concern online both PDF and audio for free or you can purchase the print version at the UUA InSpirit Bookstore.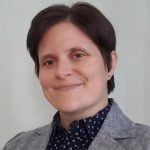 Rev. Holly Brown, Interim Minister
Rev. Holly (they/them/theirs) was ordained on April 3, 2021, by Piedmont Unitarian Universalist Church in Charlotte and Salisbury, NC, where they served as a ministerial intern. Rev. Holly earned their Master of Divinity from Methodist Theological School in Ohio (MTSO) with a special focus on UU courses offered by the UU House of Studies at MTSO. During seminary, they served as a student minister at North Unitarian Universalist Church in Lewis Center, Ohio and student chaplain during one unit of Clinical Pastoral Education at Nationwide Children's Hospital. Rev. Holly also served as an Interim Director of Religious Education at the UU Congregation of Greenville, NC before perusing ministry.
Rev. Holly has a passion for Racial Justice, LGBTQIA Rights, Interfaith Work, and Mental Health Awareness and Accessibility Justice. In addition to local justice work, Rev. Holly is a member of several UUA and UUMA (UU Ministers Association) groups including TRUUsT (Trans Religious professional Unitarian Universalists Together), Trans/Nonbinary Ministers, Ministers with Disabilities, ARE (Allies for Racial Equity), and the UU Mental Health Network.