Racial Justice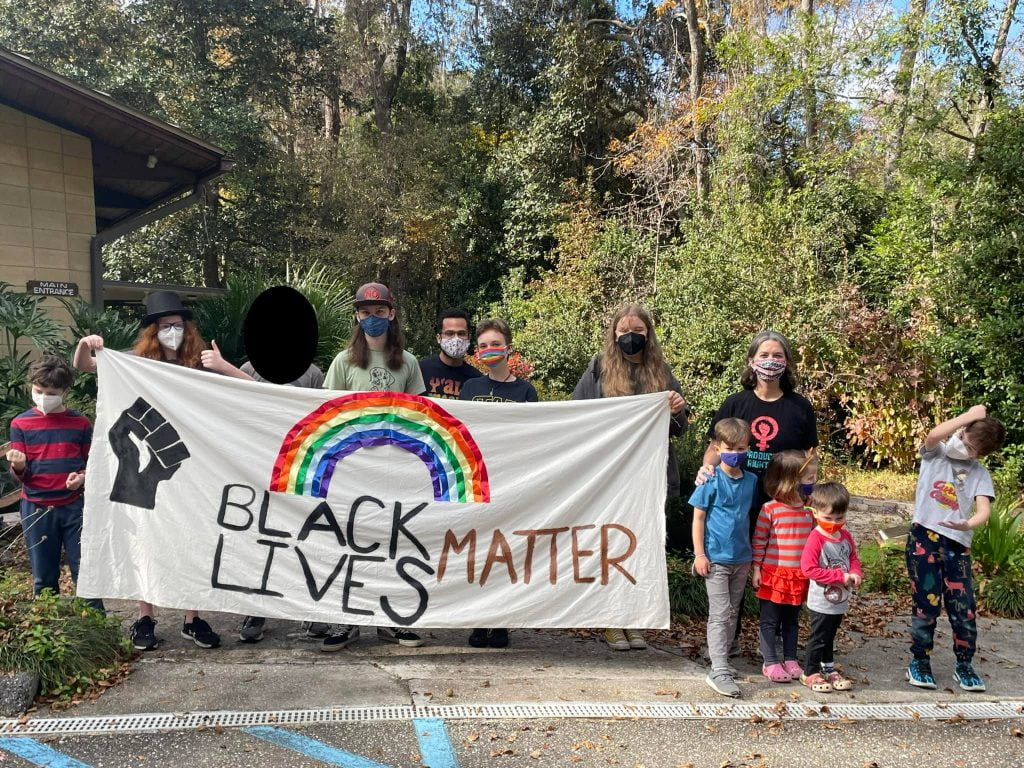 Our majority white congregation is in the process of making intentional commitments and changes to more fully live into our commitment to racial justice. We have a long history of supporting efforts for desegregation, and multiculturalism. Currently, there are several UUCT groups actively focused on racial justice work or in nurturing anti-racist, anti-oppressive ways of promoting dignity and interdependence.
Members, friends, and visitors who are people of color at UUCT are welcome to our monthly meetup, a supportive group for exploring the intersections of our faith, racial identities, and liberation.
Allies for Racial Equity (ARE@UUCT) is a group of people who hold white privilege, actively learning how the social constructs of race and racism distort authentic beloved community. This group is currently working to implement the 8th principle of Unitarian Universalism, a pledge to dismantle systemic racism and oppressions.
---
UUCT is a congregational member of the Capital Area Justice Ministry (CAJM). This coalition of diverse religious congregations works to build a powerful movement to end segregation and poverty, and advance justice and opportunity for all.
Member congregations collaborate to choose which community problems to tackle. Individuals from the congregations participate in research teams to identify what initiatives are working and what needs to change. The process culminates with a large assembly, where CAJM presents specific proposals to local officials and asks for their support.
If you'd like to get involved, please contact CAJM@uutallahassee.org.
---
Recent Posts on Racial Justice issues
As a congregation, we set our intention last May to work towards building a diverse multicultural Beloved Community that works to dismantle racism. Does that sound too big a job for our small community of communities? Are you wondering how we will do this? What will change? Where should we start? The 8th Principle group…