Manna on Meridian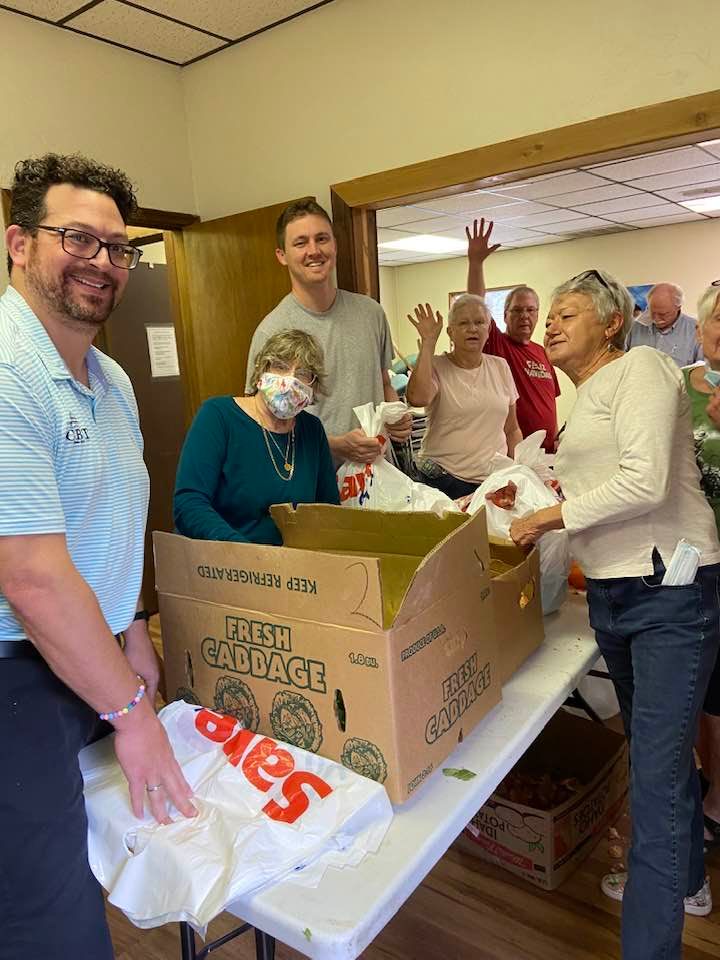 UUCT is one of five churches on Meridian Road that participate in supporting the food pantry distribution program of Manna on Meridian. These churches all support the philosophy of Manna on Meridian: no forms to fill out, no income requirements—just bags of nutritional food offered for those in need.
The assistance provided by Manna helps hundreds of hungry Tallahassee families each month. It is run solely on donations of goods and money, and the work of dedicated volunteer
"I consider volunteering at Manna on Meridian my small part to give back the many blessings that I have. We are a great bunch, and sometimes we meet for lunch and get to know each other better. I participate in the produce packing on the third Friday, before the distribution on Saturday. 45 minutes of work a month won't hurt me!" — Karen Share
There are many ways for volunteers at UUCT to help:
Donating non-perishable food items such as peanut butter, spaghetti sauce, pasta, canned beans, cereal, instant milk, canned meat/fruits/vegetables/soup.
Donating paper grocery bags.
Helping to pack food for distribution at Manna House on the Friday before the third Saturday of each month.
Distributing bags of food on the third Saturday each month from 8:30-10 a.m. from the parking lot at Faith Presbyterian Church.
To support Manna on Meridian program, please email manna@uutallahassee.org.