Message from the Minister
Greetings Beloveds,
Join me for a drop by event on the veranda on November 3 between 10 am – Noon or on November 7th between 2 pm – 4 pm. I want to learn about the history of the church from your perspective. What was one (or a few) really important moment(s) in your relationship with the church? Some of the stories shared on the timeline will be incorporated into the service (with permission) on November 14th.
Our theme for worship in November is Holding History and this will tie into the interim work of exploring the church history. At times, churches explore the history of the congregation by putting up a long stretch of paper with years marked on it for people to fill history. In-person it might be held as part of service or during coffee hour and often included chatting and reminiscing about history. It was a communal event as much as it is about collecting the actual data points. The UU Church of Tallahassee was blessed with Fran Boyle and Barbara Sterling recording the history of the congregation from founding through 2013. Several years ago, their history was presented along with photos and newspaper articles on several panels that were wonderful to review. If you have not seen or would like a refresher on the history they recorded you can find a digital version here.
The event has been approved by the Covid Task Force. We will be practicing physical distancing and masking as part of Covid Protocols. Hand sanitizer and masks (if you forget yours) will be available. The timeline will be on the veranda with stations to write a note to be added. If you want to write something down before you come you are welcome to do so. You may also send something to minister@uutallahassee.org to be included if you are not able to drop by.
In faith,
Rev. Holly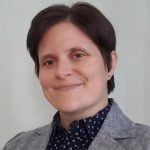 Rev. Holly Brown, Interim Minister
Rev. Holly (they/them/theirs) was ordained on April 3, 2021, by Piedmont Unitarian Universalist Church in Charlotte and Salisbury, NC, where they served as a ministerial intern. Rev. Holly earned their Master of Divinity from Methodist Theological School in Ohio (MTSO) with a special focus on UU courses offered by the UU House of Studies at MTSO. During seminary, they served as a student minister at North Unitarian Universalist Church in Lewis Center, Ohio and student chaplain during one unit of Clinical Pastoral Education at Nationwide Children's Hospital. Rev. Holly also served as an Interim Director of Religious Education at the UU Congregation of Greenville, NC before perusing ministry.
Rev. Holly has a passion for Racial Justice, LGBTQIA Rights, Interfaith Work, and Mental Health Awareness and Accessibility Justice. In addition to local justice work, Rev. Holly is a member of several UUA and UUMA (UU Ministers Association) groups including TRUUsT (Trans Religious professional Unitarian Universalists Together), Trans/Nonbinary Ministers, Ministers with Disabilities, ARE (Allies for Racial Equity), and the UU Mental Health Network.