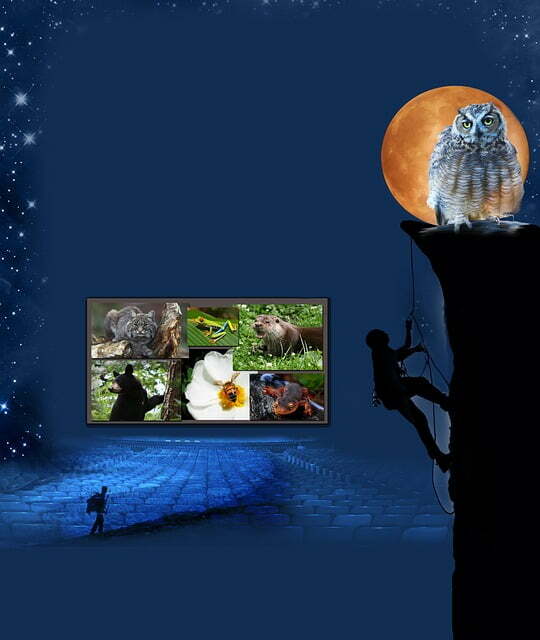 Date
Sunday, Aug 21 2022
Expired!
Environmental Film Program
Join Us Sunday, August 21 6:30 PM – 8:30 PM in the UUCT Sanctuary for a viewing of environmental short films. This environmental film program will transport you across the globe for five unique perspectives on pressing environmental issues. From bat experts in India, to lumberjacks in Japan, to snowboarders in Sweden, these five films exemplify the interconnectedness of our experiences and challenges in the face of climate change and biodiversity collapse.
Film 1 – The Bat Man and Woman of India
        Bhargavi and Chelmala Srinivasula have been call the bat woman and bat man of India. The researchers, both at Osmania University in Hyderabad, say the title suits them. Their work takes them to the roosting sites in places from historical buildings and temples to illegal granite mines and subterranean caves – where they carefully observe, collect and biopsy bates. Their chiropteran-infused love has guided their passion for finding, studying, and protecting endangered bats around India. And it is what launched them on a strange and, at times, dangerous journey to find a bat that had not been seen in nearly three decades. 2021, Runtime 7 minutes, Director Emily Driscoll.
Film 2 – The Land of the Griffons
        On the northwestern coast of Sardinia lives the last native Italian colony of griffon vultures (Gyps Fulvus). Domenico Ruiu, an experienced photographer and conservationist, tells us about the dangers threatening the survival of the colony an about the work of the "Life Under Griffon Wings" project which is fighting to ensure a safe future for the colony. 2021, Runtime 10 minutes. Director Riccardo Soriano.
Film 3 – Yoshino Ringyo – The Lumberjacks of Japan
        The Yoshino region of Japan has over 500 years of forestry history. Global trade and declining rural population could bring an end to this, but those living in Yoshino are fighting to hold on. 2021. Runtime 20 minutes. Director David Caprara.
Film 4 – Rdza – Rust
        Artist Mariola Wawrzusiak-Borcz roams post-industrial area in search of scrap metal. During the welding process she creates the sculptures of endangered animals and children affected by war. Her critique of the ravages of civilization drives her obsessive need to create despite her painful hand condition. 2020. Runtime 30 minutes. Director Rafal Malecki.
Film 5 – Tracks
        Kajsa and Viktor are two snowboarders living in the very north of Sweden. They love the artic winters for its deep snow and cold are. But, in the last two decades, something disquieting has occurred. They meet up with Keith, a scientist who guides them through the local aspects of climate change, and the future for the winter they have taken for granted. 2022. Runtime 23 minutes.
Panel Discussion with three of the directors
        Riccardo Soriano – The Land of the Griffons
        Emily Driscoll – The Bat Man and Woman of India
        Rafal Malecki – Rust
        Mara Webster – Moderator, DCEFF
        Runtime – 30 minutes
For questions, contact Ed Oaksford.  Current Covid Guidelines will be followed.