Become a Member
The simple act of signing your name in the membership book is a deeply significant decision. Becoming a member enables you to participate in the ministries of the church and in major congregational decisions. It also expresses a personal commitment to participate in sharing your talents, your resources, and your time and energy with others – in a quest that is spiritual as well as practical, personal as well as social, individual as well as collective. Joining the church signifies your desire to be part of a liberal religious community and a long living tradition that continues.
(Paraphrased from Becoming a Member by Rev. Polly Laughland Guild)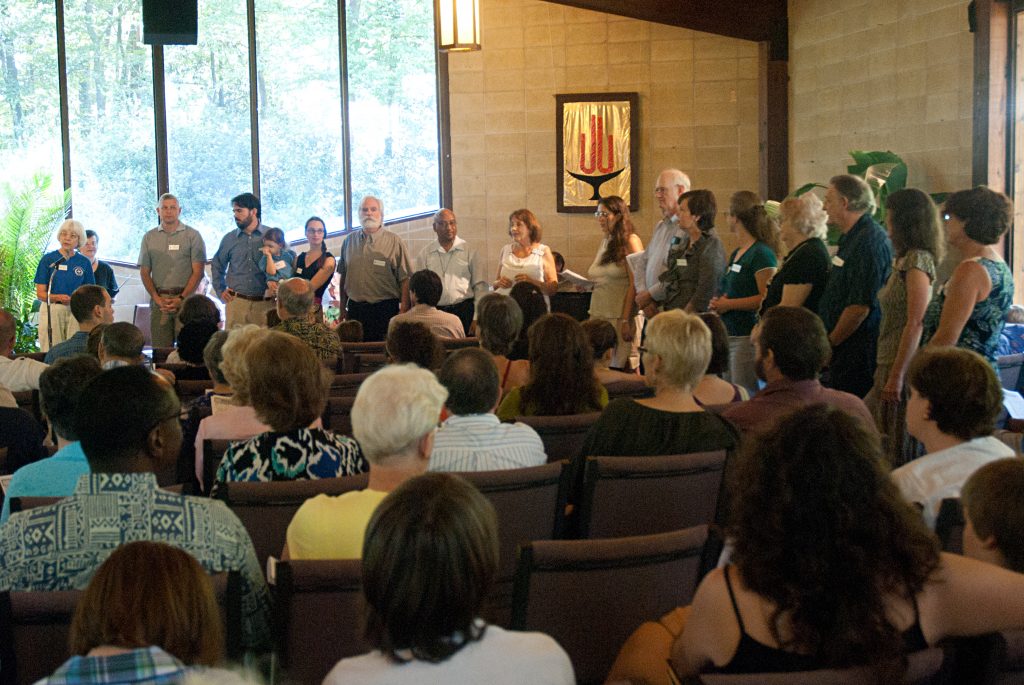 Joining the church means that:
You are in fundamental sympathy with the Unitarian Universalist Principles and Sources.
You commit yourself to the importance of religious community and working together to further the values expressed in the principles.
You accept the responsibilities that go with membership.
Membership in the Unitarian Universalist Church of Tallahassee is open to all persons age 16 and over regardless of race, color, gender, disability, sexual orientation, age, national origin, or socioeconomic status. Each person's perspective on faith and life is respected; and we seek to offer each other active acceptance of our differences.
If you are ready to explore membership in the church and receive a membership packet, please email: membership@uutallahassee.org