The April 9th discussion will take us into the history of Africans in Europe as we go back through time with Olivette Otele. Her work "African Europeans" chronicles lives that many of us know little about.
In May and June, discussions will center on "The 1619 Project" (Nikole Hannah-Jones, editor). The book, like its predecessor from the New York Times, includes essays, prose, and poetry tracing racial oppression over 400 years. While it has been at the center of the storm about what some call "critical race theory" the book is one in a trio of essential works. "Four Hundred Souls: A Community History of African America 1619-2019" (Kendi & Blain, editors) and "Caste: The Origins of Our Discontents" (Wilkerson) all offer deep dives into the history that I, for one, was not taught in school.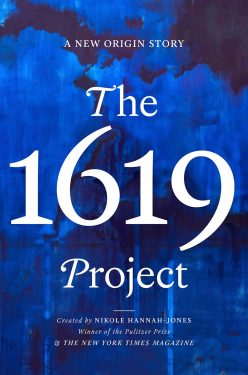 On May 14, at 3:30 p.m. we'll meet via Zoom to discuss the Preface through Chapter 8 of "The 1619 Project". Then, on June 11, again via Zoom, we will gather for a discussion of Chapters 9-18 to conclude our explorations.
The book is available from Amazon in ebook, print and audio versions, as well as from other sellers. Audio and ebook versions are on Libby at the Leroy Collins Leon County Library.
All discussions on are the Second Saturday at 3:30 p.m. To join the discussions in April, May or June contact Robin Gray (robingray021@gmail.com) for the Zoom links and other important information about the book group.