Message from the DRE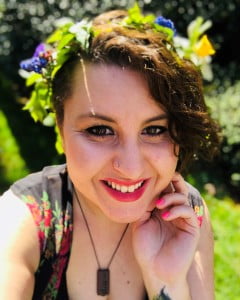 by Helen Rose, UUCT Director of Religious Exploration (DRE)
uuctdre2810@gmail.com
Hello and Bright Blessings!
Can you believe we're only two weeks away from our Water Communion and Religious Exploration kickoff? I've been hard at work writing lesson plans, coordinating with volunteers, and cleaning out classrooms. I've found so many interesting things the past few days (my personal favorite is a decorative bookmark adorned with Barack Obama's face) and I've loved seeing the kinds of projects and activities our kiddos have done in RE in the past. UUCT truly has some of the most creative kids that I've ever worked with and I am constantly amazed by them.
That RE kickoff I mentioned will be on Sunday, September 8 th . It's going to be a busy day!
11:00 – Water Communion Service
12:15 – Second Sunday potluck
12:45 – Waterplay
1:00 – Parent meeting
Please remember to send a towel and swimsuit or change of clothes with your kids. We will have a slip and slide, sprinklers, and bubbles, and childcare staff will be available for younger children. The parent meeting will be in Room L and should take less than an hour. We're just going to go over a few housekeeping things and I'll be available to address any questions. Thank you for continuing to bear with me as we institute our new sign in/sign out procedure for RE.
Once we're all used to the system it will be easy to check your kids in and out of their classes. Going forward, kids in 5th grade and beyond can be signed out at the same time they are checked in, allowing them to leave the classrooms when RE is finished. All younger kids must be signed out by a parent or guardian. Please sign your children out promptly by 12:15 and help keep our kids as safe as possible by mindfully supervising them outside of RE time.
We're gearing up for a great year in RE and I am so excited!
In Joy and Adventure,
Helen
she/her/hers