Message from the DRE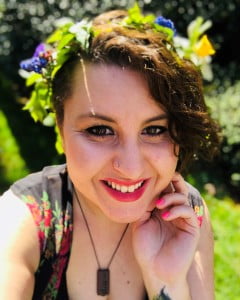 by Helen Rose, UUCT Director of Religious Exploration (DRE)
uuctdre2810@gmail.com
Hello and Bright Blessings!
I have so many exciting things to share with you!
August 12th marks the beginning of school for Leon County students and may be just another Monday for some of us, but we all have the opportunity to approach a new school year, a new week, or a new day as a new adventure. That is why the backpack blessing on August 11 th is for all ages this year – to show our students that they have an entire community of loving, adventurous people behind them, and to remind ourselves as adults that we also are likewise supported, no matter where our adventures may lead.
The 11th also marks the beginning of a school supply drive to benefit Refuge House of Tallahassee, a local domestic violence shelter. Refuge House is in need of all types of school supplies for the families they serve, especially new and gently used backpacks. We will also be sending keychains blessed at the backpack blessing for students working with Refuge House in hopes of reminding them that they are never outside the circle of love.
The school supply drive will run through September 8th , which will be our water communion and RE kickoff. At water communion, we honor the many different adventures we have been on over the summer and celebrate how they have all brought us back together in community. One way we honor our community is through child dedications, the UU version of a baptism. If you have a new addition or are new to Unitarian Universalism and would like to have your child or children dedicated during water communion, please email me to let me know. Dedications are open to children and youth in any interested families, not just specifically babies.
With just one month until RE officially kicks off for the school year, I am hard at work mapping out classes and special events for the kids. Be on the lookout for RE registration forms in the next few weeks, and please let me know if you are interested in helping with RE in any capacity. I need a few more lead teachers, several classroom helpers and substitute teachers, and some brave souls to help me with special events and classes. Even if you are only interested in helping with RE once a year or once a quarter, please let me know!
In Joy and Adventure,
Helen
she/her/hers