Phone Bank Party!

Saturday, October 27, at 1:00 pm, Sanctuary
Coordinator: Susan Fleming, VP for Social Justice
Getting close to Election Day ! We will again host a Second Chances phone banking effort in the Sanctuary from 1:00-4:00 pm to remind folks of the importance of passing Amendment 4, to restore the opportunity for voting for felons that have finished their sentences.   Are you interested in participating? It's easy but takes both a cell phone and computer (laptop or tablet) to join in the effort. If you want to hear more, ask Susan Fleming — Cell/text (203) 722-6501 for information.  To sign up follow the instructions partnering with, Second Chances, and come to the sanctuary to join in.
For your interest look at the additional inspiration for this effort by the national Unitarian Universalist Association. 
People of Color Meet Up

Sunday, October 28, 9:30 am, Room C
Meets every 4th Sunday of the month!
Members, friends, and visitors of color at UUCT are welcome to our monthly meetup! We will be deepening our relationships with each other, Unitarian Universalism, and our congregation through sharing spiritual practices and stories of showing up with our whole selves.
Contact Anna Bethea at anna.bethea@gmail.com for more information.
Dandelion Pagan Collective Meeting

Sunday, October 28, 4:30 – 6:00 pm, Sanctuary
** Starting November 4th we will switch to 1st and 3rd Sundays!**
 Co-hosts: Rei Myers & Sarah Rose
Lemon Balm Plant Charm Workshop
Since mid August we've been doing exercises, some group some individual, as part of a 13 week program to connect with one plant on a deep level. The plant we are working with is Lemon Balm.
This week we're creating magickal charms to represent our connection to this healing herb. Supplies will be provided but please bring any personal items or supplies that you would like to include. Charms can be anything; charm bags, necklaces, poppets, paper talismans, or whatever you like. Even if this is your first time, we can catch you up on our work so please join us!
After the meeting, at 6pm, we will have social time and share food. Please bring a potluck dish to share.
*Our next meeting is November 4th. We're doing a ritual for Samhain on shedding outdated beliefs. Bring a piece of writing to burn that represents your outdated beliefs. We will also have a discussion and activity about how the four elements are used in pagan practice and magickal work.
We are on our path to becoming a Covenant of Unitarian Universalist Pagans (CUUPS) chapter!  Dandelion Pagan Collective is an intersectional, open and accepting group about Paganism, Wicca, Witchcraft, Shamanism and other related paths for people in and around Tallahassee, Florida.  Our meeting include discussion, workshops, presentations, rituals, and community building.
We are open and accepting of all people regardless of their race, gender, age, culture or ability.
Freethinkers' Forum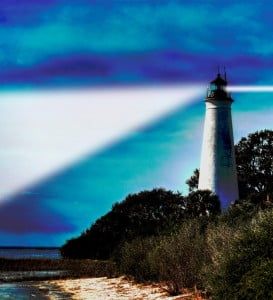 TBA
Tuesday, October 30, at 7:00 pm, Room L
We had to cancel both 10/16 and 10/23 due to extenuating circumstances but will be back every week!

Presented by: TBA
In the works!  Sure to be something thought provoking!  EVERYONE IS WELCOME and encouraged to attend.
Yoga in the Sanctuary!
Thursday, November 1, 6:30 – 7:30 pm
Every 1st and 3rd Thursday!
 Instructor: Delilah Thomas
Grab your mat and join us! All skill levels welcome!
It's free!  No registration needed! Just show up!
Contact Melinda Stuart-Tilley for more information.
Delilah began her journey with yoga in 2013 and received her Certified Yoga Teacher Training 200-hour with Horizon Blue Yoga in 2015. She is also registered with Yoga Alliance -RYT200, which encourages continuing education within the yoga community. Delilah shared that "Yoga has provided me with many profound benefits, those of which include increased flexibility and strength due to the physical practice, as well as emotional, mental, and spiritual benefits. Yoga is a very holistic practice. What I do on the mat often transfers off the mat into other areas of my life. One of the best benefits that yoga has provided for me is learning the practice of self-care. I am genuinely excited and committed to sharing the tools of yoga with others and to help them find their own benefits from the practice."
The style of yoga she teaches centers on breathing, strength, and flexibility. You can expect a series of warm-up postures at the beginning and a guided relaxation at the end.
Getting to Know UUCT 

Sunday, November 4, at 12:15 pm, Room K
Every 1st Sunday!

What is UUCT all about? Learn more by joining the Welcome Team on September 2nd at 12:15 pm in Room K. In less than an hour, we will introduce newcomers to UUCT, answer questions, and invite you to share what brings you here. To learn more about this session, contact Sally Andersen, or Terri Martin.
Church Workday!

Saturday, November 10, 9:00 am
Every 2nd Saturday!
Coordinator: Denise Wooley, VP for Management
wooley3610@comcast.net
Refreshments & tools provided!
Come for an hour or join us all day. There are no rules for how long you should stay! No time is too short, and no job is too small! We welcome your help!
We appreciate it all!
Potluck!

Sunday, November 11, 12:15 pm, Sanctuary/Veranda
Every 2nd  Sunday!
Bring a dish to share and enjoy in fellowship with other members, friends, and guests!  Everyone is welcome!  Contact Will Adkins, or just jump in and lend a hand, if you would like to help set up and/or clean up!
Directory Photos!

Sunday, November 11, 12:30pm, 
Memorial Garden
Every 2nd  Sunday!
Photographer: Katie Clark
Members and supporting friends who have not had their directory photo taken, please do so. Wear what you normally wear to church. Will be re-scheduled in the case of rain or if the planned construction project has not been completed.
Emergent Strategy Discussion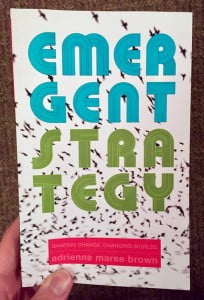 Thursday, November 15, at 7:00 pm, Room 3
Every 3rd Thursday!
As our congregation moves through transitions, builds relationships for the work of social justice in the community, and commits to an intentionally anti-racist, anti-oppressive, multicultural beloved community, we face many challenges for "how to do the work" and stay in right relation with each other.
We invite you to read the book Emergent Strategy by writer and pleasure activist Adrienne Maree Brown (or review online summaries) as time permits, but definitely don't let that hold you back from joining the discussion.
We'll unpack the rich wisdom of incorporating an emergent, adaptive, and growth mindset into our personal lives, how we relate to each other as a congregation, and how we can leverage these values in our work for justice in the wider world. You can purchase the book through the inSpirit UUA Books & Gift store. Contact Anna Bethea for more information.