Yoga in the Sanctuary!

Thursday, August 15, 6:30 pm
Every Thursday!
 Instructor: Delilah Thomas
Grab your mat and join us! All skill levels welcome!
No registration needed! Just show up!  Donations are welcome!
Childcare available upon request
Contact Suzanne Ripka for more information.
Delilah began her journey with yoga in 2013 and received her Certified Yoga Teacher Training 200-hour with Horizon Blue Yoga in 2015. She is also registered with Yoga Alliance -RYT200, which encourages continuing education within the yoga community. Delilah shared that "Yoga has provided me with many profound benefits, those of which include increased flexibility and strength due to the physical practice, as well as emotional, mental, and spiritual benefits. Yoga is a very holistic practice. What I do on the mat often transfers off the mat into other areas of my life. One of the best benefits that yoga has provided for me is learning the practice of self-care. I am genuinely excited and committed to sharing the tools of yoga with others and to help them find their own benefits from the practice."
Emergent Strategy Discussion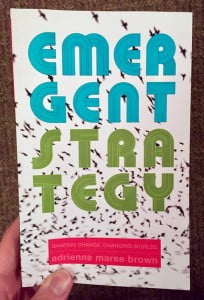 Thursday, August 15, 7:00 pm, Room 3
Every 3rd Thursday!
As our congregation moves through transitions, builds relationships for the work of social justice in the community, and commits to an intentionally anti-racist, anti-oppressive, multicultural beloved community, we face many challenges for "how to do the work" and stay in right relation with each other.
We invite you to read the book Emergent Strategy by writer and pleasure activist Adrienne Maree Brown (or review online summaries) as time permits, but definitely don't let that hold you back from joining the discussion.
We'll unpack the rich wisdom of incorporating an emergent, adaptive, and growth mindset into our personal lives, how we relate to each other as a congregation, and how we can leverage these values in our work for justice in the wider world. You can purchase the book through the inSpirit UUA Books & Gift store. Contact Anna Bethea for more information.
Dandelion Pagan Collective

Sunday, August 18, 4:30 pm, Sanctuary
Every 3rd Sunday as of 8/18/2019!
Facilitated by: Rei Myers & Sarah Tso
SHARED ALTAR
Bring a item to place on our community altar during the meeting. It can be anything you like, the same thing or something different each time. During introductions, tell us what you brought and why.
TEA AND SNACKS AFTER
We have tea for during and after the meeting! If you like, bring something extra to share during social time after the meeting.
Dandelion Pagan Collective is an intersectional, open and accepting group about Paganism, Wicca, Witchcraft, Shamanism and other related paths for people in and around Tallahassee, Florida. Our meeting include discussion, workshops, presentations, rituals, and community building. We are open and accepting of all people regardless of their race, gender, age, culture or ability.
Freethinkers' Forum

Tuesday, August 20, 7:00 pm, Room L
Every Tuesday!
Haiti Grass Restoration Project
Presented by: Tawainga Katsvairo, PhD
Soil erosion is a major environmental concern in Haiti and has been for decades. It is one of the key problems that has crippled the economy in the country. The infertile soils resulting from loss of top soil is a major contributor towards poor water quality, loss in agriculture productivity and poverty levels in Haiti. Solutions to this costly land degradation crisis have eluded AID organizations, governments and scientists. A project called "Haiti Grass Restoration project is now underway slated to solve the soil erosion problem.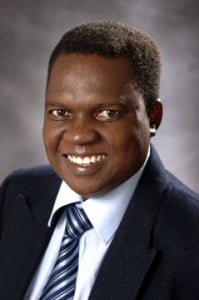 Dr. Katsvairo will discuss how this project is relevant to the Tallahassee, – migratory birds in Florida that go to Haiti, Human trafficking, how this project addresses climate change that affects everybody including the US. Above all, how this great environmental project has roots in Haiti as described by the Capitol Outlook.
All are welcome!
Dr. Katsvairo is on the Board of Advisers of The Better Universe and Citizens (BUC) and uniquely combines expertise in K-12 STEM education, renewable energy and environmental conservation.
He researches on use of technology to improve STEM education. and has been instrumental in initiating and working with K-12 STEM academies in North Florida. Dr. Katsvairo gives guest lectures and seminars to universities on renewable energy and environmental conservation.  He has also appeared on TV, newspapers and several magazines as an expert in renewable energy.
UU Explorations
Tuesday, August 20, 7:00 pm, Room 3
Every 3rd Tuesday!
Facilitated by: Trudy Deyle and Sally Andersen
You are invited to join a special Small Group Ministry, UU Explorations, for those interested in gaining a deeper understanding of what it means to be a Unitarian Universalist. This is a sharing and listening circle about topics that relate to the theme: What does it mean to be a Unitarian Universalist? It is an opportunity to get to know others on a deeper level and reflect together on important topics and concepts in Unitarian Universalism. At each gathering, we: check in with each other on how our lives are going, share our thoughts on one of twelve topics, simply listen to one another, and then share any further reflections we have. The circle is specifically not a class or discussion group.
The group began with newcomers from the past two years who were interested, and each month, any new members or supporting friends has been invited to join us. Each person remains in the group for a year, at which point the topics will begin to repeat for them. The sessions have been so interesting and informative that they've been opened up for the congregation's participation.
Each month's topic will be announced in the Meridian with a few questions to reflect on and a packet of readings. However, we start each meeting by introducing the topic, so if you don't have time for reflecting or reading ahead of time, it is still be perfectly fine to come. The topics we're covering are listed below.
TOPICS
August – 6. Freedom and Belonging in Unitarian Universalism: For Individuals and For Congregations
September – 7. The History of UUCT (A History of Congregational Polity and the Democratic Process)
October – 8. Covenant: At UUCT and In the Unitarian Universalist Movement
November – 9. Spiritual Practice
December – 10. Gratitude, Forgiveness and Reconciliation as Spiritual Disciplines and Practices
January – 11. Shared Ministry and Stewardship of Our Faith and Liberal Presence in Tallahassee: Sharing Our Gifts of Time, Talent and Treasure
February – 12. Compassion and Social Justice as Spiritual Practice
All are welcome to attend!
Childcare available upon request
People of Color Meet Up
Sunday, August 25, 9:30 am, Room C
Every 4th Sunday!
Facilitated by Rosa Morgan and Meagan Arrastia-Chisholm
Members, friends, and visitors of color at UUCT are welcome to our monthly meetup! We will be deepening our relationships with each other, Unitarian Universalism, and our congregation through sharing spiritual practices and stories of showing up with our whole selves.
Getting to Know UUCT 

Sunday, September 1, at 12:15 pm, Room K
Every 1st Sunday!
What is UUCT all about? Learn more by joining the Welcome Team. In less than an hour, we will introduce newcomers to UUCT, answer questions, and invite you to share what brings you here. To learn more about this session, contact Sally Andersen, or Terri Martin.
UUCT Potluck!
Sunday, Septmber 8, 12:15 pm, Sanctuary/Veranda
Every 2nd Sunday!
Coordinator: Will Atkins, metamuse@comcast.net
Everyone is invited to bring a dish to enjoy in fellowship with other members, friends, and guests!  Please either contact Will Atkins, or just jump in, if you can help with set up and/or clean up!
We need you! Would You Like to volunteer to Set up or to Clean Up (really need help here) at our monthly (2nd Sunday of Month) UUCT Potluck Sundays?  If so, we invite you to help with this popular ongoing community activity!  There are a few ways to sign up:
There are aprons available in the kitchen so that you don't get dirty! 
Women's Lunch Bunch!

Wednesday, September 11, 11:30 am, Uptown Cafe
Every 2nd  Wednesday!
Contact: Linda Oaksford
1325 Miccosukee Rd, Website: http://www.uptowncafeandcatering.com/
Brunch Sign up: https://docs.google.com/forms/d/1P11j8UjaE5heHVMuhGq54FY7eV1PNLj0P-XpM9FJNYM/viewform
Come share a meal and spend some time with other members of the UUCT community.
Church Workday!

Saturday, September 14, 9:00 am
Every 2nd Saturday!
Coordinator: Bonnie Abellera, Community Connections Chair
Refreshments & tools provided!
Come for an hour or join us all day. There are no rules for how long you should stay! No time is too short, and no job is too small! We welcome your help!  We appreciate it all!
Tallahassee Pagan Pride Day
Saturday, September 28, 12:00 – 8:00 pm

Sponsored by: The UUCT Dandelion Pagan Collective
Pagan Pride Day is a FREE event centering the community and education of Pagan and earth based spiritual paths. The event is open to the public and family friendly. People new to pagan ideas, those who have been practicing for decades, and everyone in between is welcome. We welcome all traditions, genders, sexual orientations, races, ages, and paths to join us.
The event is an all day affair, with workshops in the afternoon, followed by a public ritual and entertainment in the evening. We will also have pagan artisans and organizations in our vendor room.
The afternoon workshops are a chance for teachers and elders within our local and regional communities to share their knowledge and wisdom on a variety of esoteric topics.
The public ritual to follow will bring us together in sacred space to raise energy in celebration and support of the Tallahassee Pagan community.
Entertainment in the evening will feature Mama Gina. With down-to-earth, bluesy vocals, a bit of humor, and straight-ahead, rhythmic, acoustic guitar, she tells the true stories that fall into her head and heart.
Learn more at tallahasseepaganprideday.com
This event is hosted and organized by Dandelion Pagan Collective and Red Hills Pagan Council.
Dandelion Pagan Collective is an intersectional, open and accepting group about Paganism, Wicca, Witchcraft, Shamanism and other related paths for people in and around Tallahassee, Florida. Our meetings include discussion, workshops, presentations, rituals, and community building. We are open and accepting of all people regardless of their race, gender, age, culture or ability.
The Red Hills Pagan Council is a civic organization dedicated to uniting pagans from North Florida and South Georgia. We strive to educate the general public about the positive focus of our religious perspectives, thereby promoting goodwill, peace and religious liberty for the positive, earth-based religions which we represent. We welcome all traditions, genders, sexual orientations, races, ages, and paths to join together for the benefit of our community and environment.