Freethinkers' Forum

Personhood and Abortion Rights
Tuesday, August 21, at 7:00 pm, Room L
Every Tuesday!
Presented by: Gary Whittenberger, PhD
Since the decision in Roe v. Wade of 1973, abortion has continued to be a very divisive issue in our country. Opinion has fossilized into two camps – pro-life vs. pro-choice. In the last decade more restrictions have been placed on abortion rights in various states, and with new appointments to the Supreme Court, there is increasing clamor for overturning Roe v. Wade. Much of the controversy stems from the question "When does the human fetus become a person?" In 1973 judges and intellectuals had no idea how to answer the question. But now, with advances in science and philosophy, a direct rational answer can be given. This leads to a new position; the pro-person position.
Everyone is invited to attend to hear Gary's suggestion for a new concept that could potentially help resolve the dilemma and then participate in the discussion about this provocative and current subject.
Workshop: Moments of Truth – Building Relationship, Building Community
Sunday, August 26, 12:30 – 3:00 pm, Room L
Following the "why," presented in the service the workshop will dwell on the "how."
The "How" of "Finding our Way Back to Each Other"
Whatever the difference, whether politics, faith, culture, ethnicity, economic status, or sexual orientation, it is possible for you and me – "we the people" – to create more open, respectful and life-giving conversations. It is not only possible, it is necessary.
We base this workshop on two quotes:
"The shortest distance between two people is story."
"Behind every belief is a person."
We will share practices that help people deeply engage in story for mutual understanding. We teach tools to enhance listening skills (Compassionate Listening) and speaking skills (Steps to Transformative Dialogue).
It is a highly interactive experience.
Dandelion Pagan Collective Meeting

Sunday, August 26, 4:30 – 6:00 pm, Room L
Every 2nd and 4th Sunday!
 Co-hosts: Rei Myers & Sarah Rose

We are on our path to becoming a Covenant of Unitarian Universalist Pagans (CUUPS) chapter! Join us to discuss how UU principles of community, diversity and ecological stewardship go hand in hand with open and accepting paganism.

Dandelion Pagan Collective is an intersectional, open and accepting group about Paganism, Wicca, Witchcraft, Shamanism and other related paths for people in and around Tallahassee, Florida.  Our meeting include discussion, workshops, presentations, rituals, and community building.
We are open and accepting of all people regardless of their race, gender, age, culture or ability.
People of Color Meetup

Sunday, August 26, 9:30 am, Room C
Meets every 4th Sunday of the month!
Members, friends, and visitors of color at UUCT are welcome to our monthly meetup! We will be deepening our relationships with each other, Unitarian Universalism, and our congregation through sharing spiritual practices and stories of showing up with our whole selves.
Contact Anna Bethea at anna.bethea@gmail.com for more information.
Freethinkers' Forum
The Origins of Arab Spring and Islam
Tuesday, August 28, at 7:00 pm, Room L
Every Tuesday!
Presented by: Belhassen Fartouna, PhD
Guest speaker, Belhassen Fartouna, will present a positive story about democracy being regained in a nation within the last 8 years.
Given the significant impact of the Arab Spring throughout northern Africa and the Middle East, it's easy to forget the series of large-scale political and social movements arguably began with a single act of defiance.  All are welcome to attend!
Belhasasen is an academic from Tunisia who is visiting the USA and gives talks that relate to his personal experiences in Tunisia, where he is from.
YAM Meet-up
Trivia Night!
Tuesday, August 28, at 6:30 pm, Birds Aphrodisiac Oyster Shack, 325 N Bronough St
Hey, YAM-ers! We're meeting at Bird's for dinner and trivia. Come early and get some eats and chat up your fellow YAMs, then stay to show off your trivia chops! Please RSVP, via email or on the event posted on the UUCT Shared page, by August 27th, so we have an idea how how many people will be there. The last time we put our heads together for trivia, our team ("YAM Casserole") smoked the competition and had a mighty fine time doing it.
Do you need transportation? Let us know, and we'll do our best to accommodate you. All young adults (generally between 18 and 30 years old), and young at heart are welcome! Contact Kathryn Myers for more information!
Getting to Know UUCT 

Sunday, September 2, at 12:15 pm, Room K
Every 1st Sunday!

What is UUCT all about? Learn more by joining the Welcome Team on September 2nd at 12:15 pm in Room K. In less than an hour, we will introduce newcomers to UUCT, answer questions, and invite you to share what brings you here. To learn more about this session, contact Sally Andersen, or Terri Martin.
Church Workday!
Saturday, September 8, 9:00 am
Every 2nd Saturday!
 Hosted by: Denise Wooley, VP For Management

Come and join us for a church workday! All skill levels are welcome! Contact Denise Wooley for more information, or just show up. There will be goodies, and fun in fellowship!
Potluck!

Sunday, September 9, 12:15 pm, Sanctuary/Veranda
Every 2nd  Sunday!
Bring a dish to share and enjoy in fellowship with other members, friends, and guests!  Everyone is welcome!  Contact Will Adkins, or just jump in and lend a hand, if you would like to help set up and/or clean up!
Directory Photos!

Sunday, September 9, 12:30pm, 
Memorial Garden
Every 2nd  Sunday!
Photographer: Katie Clark
Members and supporting friends who have not had their directory photo taken, please do so. Wear what you normally wear to church. Will be re-scheduled in the case of rain or if the planned construction project has not been completed.
Emergent Strategy Discussion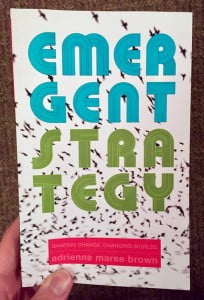 Tuesday, September 11, Room 3
Every 2nd Tuesday!
A group has formed to inspire radical change in leadership and fellowship!
7:00 – 8:00 pm: Come learn radical change from the inside out in an intentional community
8:00 – 9:00 pm: This portion of the gathering is open to outside community members for sharing ideas and strategies
As our congregation moves through transitions, builds relationships for the work of social justice in the community, and commits to an intentionally anti-racist, anti-oppressive, multicultural beloved community, we face many challenges for "how to do the work" and stay in right relation with each other.
We invite you to read the book Emergent Strategy by writer and pleasure activist Adrienne Maree Brown (or review online summaries) as time permits, but definitely don't let that hold you back from joining the discussion.
We'll unpack the rich wisdom of incorporating an emergent, adaptive, and growth mindset into our personal lives, how we relate to each other as a congregation, and how we can leverage these values in our work for justice in the wider world. You can purchase the book through the inSpirit UUA Books & Gift store. Contact Anna Bethea for more information.