SpiralScouts
SpiralScouts is a co-ed alternative scouting program that guides children and youth to explore the outdoors, enjoy many different hobbies and activities, and develop leadership skills.
SpiralScouts thrives on child-directed activities based on a globally-oriented philosophy of religious tolerance and interfaith cooperation, personal responsibility, and ecological education and conservation, in order to help our children learn to grow into strong, competent members of society and citizens of the world. SpiralScouts also fosters the emotional growth of our children, and helps leaders and children discover activities designed to teach children to be independent and to hone their leadership and decision-making skills. Our program encourages children to know themselves, to become introspective, and to honor and respect others who may be different. It also teaches them life skills necessary to maintain stable lives and lasting relationships.
One question almost everyone asks when inquiring about the SpiralScouts program is: "What do you do?" We teach respect for the Earth, respect for each other, and respect for all living things. We teach gender equality by welcoming children of both genders and requiring that both genders be represented in leadership. We make crafts, sing songs, teach woodland lore, participate in service projects, explore cultures outside of our own, celebrate the Earth, teach good citizenship, go camping and hiking, explore mythologies, take on personal challenges, put on plays, participate in community events, earn badges, and grow and learn together.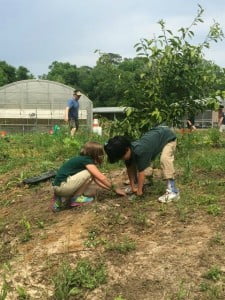 SpiralScouts work with their Circles and individually to earn badges and activity award pins. Each child registered in SpiralScouts is offered the opportunity to earn a variety of badges that they can proudly display on their uniform.
For more general information on SpiralScouts, visit the SpiralScouts International website. If you or your children are interested in leading/joining, come visit with us for a session or two to see if we're a good fit for you.