Social Justice Matters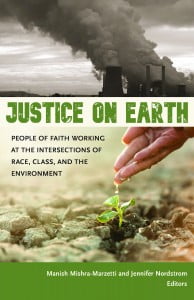 by Susan Fleming, VP for Social Justice
Environmental Justice Study Sessions
Sundays –  3/10, & 4,14 at 1:00 pm in Room L
Contact: Susan Fleming
safleming02@msn.com; call or text (203)722-6501
A church wide discussion series, with guest speakers!
With climate changes upon us, how do we prepare, and help to provide protection, to those that are most vulnerable? It's time to turn our attention locally to the issues that low income people of color face along with other members of our community who are financially poor and in need of assistance. The planned study sessions will include speakers to assist us in discussing the varied expert perspectives we'll find in the book Justice on Earth: People on Earth Working at the Intersections of Race, Class, and the Environment while we ponder the impact of the topics that are discussed. Our intent is to become better informed, and ultimately to have the tools in order to work in cooperation with our community partners who currently provide aide where it is needed most. We will then narrow our attention, and expand our focus, in order to more effectively respond.
There are just a few books left for sale, but more can be ordered ($17 each). We have two available to borrow for those that are interested in that option. Contact Susan Fleming or Beth Hollister to obtain your copy of Justice on Earth: People of Faith Working at the Intersections of Race, Class, and the Environment, the UUA annual common read. Buy or borrow a book and join in!
Update from 1st meeting: Our first book (Justice on Earth) session was very inspiring with great attendance from those buying the book and others who had not. We touched upon our personal relationship with nature and how our UU forebears have shaped some of our thoughts. We realized the differences in stories within the group and how our economic status has influenced our experiences. Sadly we became aware that the problems of environmental degradation are encroaching on communities already often to those populations who have the least ability to defend themselves. That is where the Justice piece fits in. How to fight for our earth home and begin by standing up for equity now? Our interactions were lively and thought provoking. We look forward to the next meeting on 3/10.
Manna on Meridian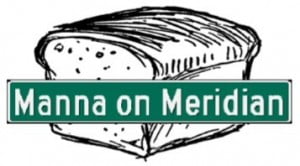 Contact: Carolyn Pardue
Pardue2@comcast.net
Food and clothing distributed on the 3rd Saturday of each month, 9-10 a.m., from the building behind the church office parking lot at Faith Presbyterian Church.
Help those in our community who are cold and hungry.
Non-perishable food items (no glass) are wanted. Oatmeal and cereal without too much sugar are needed right now. There is also a need for jackets and sweaters. Please place food donations in the blue box next to the kitchen, and clothing in the bin underneath. Large bags (bigger than grocery bags) are also appreciated and used!
UU JUSTICE FLORIDA LEGISLATIVE DAYS MARCH 11-12, 2019
MONDAY, MARCH 11
Special addition for 2019: Pre-conference Q&A Discussion and Orientation 3:00 – 5:00 pm at UUCT
o Process for filing legislation, committee referrals and votes
o Bills currently in play with talking points
o Capitol Orientation
o Lobbying techniques (from Indivisible Guide)
Welcoming beverages and hors d'oeuvres will greet you on arrival at 5:00 PM. Dinner will be served at 5:30 PM, to be ready for our Legislative Program and Tuesday planning from 6:30-9:00 PM.
Register now! The Deadline is February 11, 2019! Our voices are needed more than ever! If our legislators don't hear from us, they just hear from the lobbyists for the corporations and the NRA! http://www.uujusticefl.org/BookingRetrieve.aspx?ID=127797