Ethical Eating – What is it and why does it matter?
By Linda Oaksford
For the last two years, I've been thinking about my own diet and how it not only affects my personal health, but also the health of our planet – the people all over the world who go hungry every day, the animals and the people involved in food production, and the effects of animal agriculture on climate change.
As part of UUCT's Food Justice initiative and the Green Sanctuary's goals of "promoting going green in the congregation" and "fostering a deeper understanding of the Earth through education," we will be offering a series of movie nights and discussions on the last Friday of every month, starting in September.  The goal of our gatherings would enable us to become more aware of how our food choices impact our environment and every being on our precious planet.
Food is a very personal matter.  We all have different pasts and we come from many varied backgrounds. Our different experiences and relationships with food impact our views about food and our diets. It is my hope that through these monthly forums at UUCT we can provide a platform for some introspection of our own food choices and by reflecting upon our own values we will be able to go forward in our work of helping others, whether it be with food insecurity in our community or in helping to combat climate change.
Please join us for our first session on Friday, September 27th for an introductory meeting to our movie nights.  Please come with your ideas about food and why you think this topic is so important. Sign up on the veranda, or email Linda Oaksford at lloaksford@gmail.com.
Why many of us are adopting a Plant-based lifestyle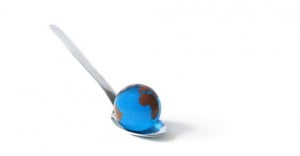 If you are interested in researching reasons to adopt a plant-based lifestyle – Ethical Eating Study Guide
We are sharing plant-based recipes, so that we can all learn how easy it is to prepare plant-based meals. If you have a recipe that you are interested in sharing, send them to Linda Oaksford at lloaksford@gmail.com.
In a nutshell, improving our Planetary Health is the first of four reasons to become vegan. Industrial animal agriculture is responsible for most of our planet's environmental destruction, as it uses up our natural resources (land, drinkable water, and fish in the ocean) and contributes to greenhouse gases, even more than our automobiles.
Recipes:
Article on Living my UU values by adopting a Plant-based Lifestyle