Why many of us are adopting a Plant-based lifestyle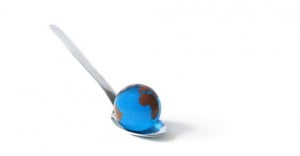 by Linda Oaksford, COTM Chair
lloaksford@gmail.com
If you are interested in researching reasons to adopt a plant-based lifestyle – Ethical Eating Study Guide
Did you know, as part of UUA's Green Sanctuary re-certification process, we would need to focus on activities that highlight living more sustainably and promote more environmental justice? And, did you ever wonder why many of our UUCT members and friends are vegans and/or vegetarians? Well, it's because if you eat more ethically and are more conscious of how your diet impacts the earth and its inhabitants, you can address both of these issues.
Starting with the next issue of The Meridian, we will share plant-based recipes, so that we can all learn how easy it is to prepare plant-based meals. If interested in sharing recipes, send them to Linda Oaksford at lloaksford@gmail.com.
In a nutshell, improving our Planetary Health is the first of four reasons to become vegan. Industrial animal agriculture is responsible for most of our planet's environmental destruction, as it uses up our natural resources (land, drinkable water, and fish in the ocean) and contributes to greenhouse gases, even more than our automobiles.